Though we finally got to sleep at 2am after our
first day at Disney World
, Annie sprung out of bed ready to get to Epcot as soon as it opened. I wasn't having it. Though she wasn't totally thrilled at the idea, we agreed to meet at Epcot at 10:30am, just before the World Exhibit opened. This gave her the chance to run back to Animal Kingdom, buy a shirt she was considering, and ride Expedition Everest a couple more times.
This was my first encounter with what would become the Achilles' heel of Disney World: the bus system. Though I was out waiting for the bus by 10am, which seemed reasonable since Epcot was across the street, I don't think I actually got to Epcot for over an hour. (Oh, and though Epcot was literally across the street, it was the World Exhibit part of Epcot, which means the entrance was on the other side, and it took forever to get to.)
Epcot is the only thing that I remember about Disney World when I went there in high school. There are a bunch of different countries represented by a little neighborhood of shops and eats that are supposed to feel like you're in that country. They were even worked by people who were brought over from that country. It was mind-blowing for sheltered, white trash, young ~RoB, who was much less educated about the rest of the world when he was 16.
We started in Canada & the UK. It was too early to drink, and I don't drink beer, so it was primarily looking at things to buy. Annie wanted a London Olympics shirt, but we didn't buy it until we came back at the end of the night.
There were Highland games for the release of Brave, but it was swarming with little kids, so we skipped it. Somehow, cornhole was considered a Highland game.
We were walking through a shop in France when I noticed a bunch of wine bottles lining a counter. Granted, it was maybe 11:30am at the latest, but who doesn't want a little French wine to get through their day at Disney?! The man behind the counter was asking the man in front of us in line how he planned to spend the day. The guy responded, "I have 4 kids dragging me around." Then he walked out with his full glass of Champagne to find those 4 kids. They sounded wonderful. Upon looking into it, we realized that there was a World Wine Walk where you could drink wine from the different countries as you travel through. We signed up, and we drank the French wine. I convinced Annie to get some French pastries fr
om the bakery, but they sucked. Don't get 'em.
It wa
s hot, so we liked to stop in all of the museum-things to see art and the like, since they were extremely air conditioned. Morocco was just, eh. Japan was better. They had this whole exhibit about how Japanese legends and ancient gods have influenced video games and cartoons.
Taiko drumming rings throughout the pavilion.
Annie did a Sake tasting and also got some sushi. We skipped 'merica, cuz we're pretty well-traveled there. Italy was the next stop on our wine trail. It was also when shit started to hit the fan.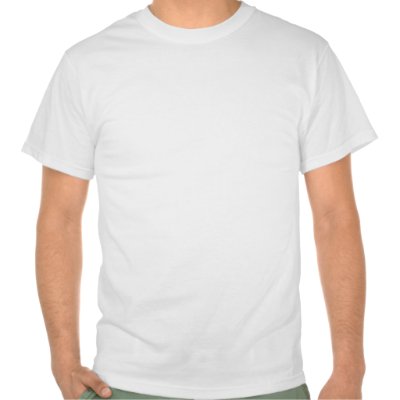 We drank the Italian wine. This was probably the most disappointing of the countries, because the old lady behind the counter was bitchy. However, we realized we needed some food asap, cuz things were slowly getting drunk, between the heat and the alcohol. We found the Tutto Gusto Wine Cellar, sat down and drank wine and munched on some light food. It was all really amazing. One of the highlight meals of the trip. Stumbling back from the bathroom, I realized that everyone around me was pretty red-faced. Apparently,
the only way to experience Epcot is to drink it. And to start early.
On to Germany. We actually enjoyed the German wine, and now we have our eyes open for Spatlese. I
also got a lesson on the German wine-making region from the lady behind the counter. Annie got beer, too. China didn't have alcohol, but it did have a shitty, frozen-food version of a steamed pork bun. We really miss living beside Oakland's Chinatown, because we got addicted to those damn little buns. Who knows how much MSG we consumed in our last year there. Anyway, China did have another cool exhibit about
the life-size army of statues that one of their emperors was buried with.
F
inally, Norway for the viking boat ride, and Mexico to drink in their new Tequila bar. At some point, it
started to rain. So, being sturdy, outdoors-y people, we took the opportunity to walk to the other side of the park, Future World, and ride some of the rides while people were evacuating or hiding. Only a few
things stick out.
Mission: SPACE
was probably the most fun. More because they ask you to leave at least a dozen times if
you have motion sickness issues. It ended up being the best simulator I've been in.
The Seas with Nemo
was uber disappointing.
Living with the Land
was an interesting look at sustainable farming and research performed there. And, of course, we had to do
Soarin'
, since Annie loves it. It's the exact same as the one in California. I think we finished with
Spaceship Earth
. I remember really disliking that ride the last time I was there. However, the new interactive movie they create for you at the end made the ride totally worth it this time. Annie tried to upload it onto
her blog
, but the link is broken, so here it is:
Annie apparently broke the camera on her side, but my face is classic.
Now you see why it took so long to publish this post, it's damn long,
~RoB